Ahuja Says Food blogging is one of the most trending career choices among the youth of India and across the globe.
Moreover, many food bloggers from India have reached the stardom, or one can refer to as food celebrity status.
One such person is Rahul Ahuja, @eatsindia an extrovert foodie who loves to hang out at new places and taste fresh delicacies.
He started posting food and restaurant posts on his Instagram profile Eatsindia almost two years ago. At present, he has nearly 35,000 followers on his instagram profile. Therefore, over a short period, he has become an Instagram celebrity. "Rahul Ahuja Food Blogger"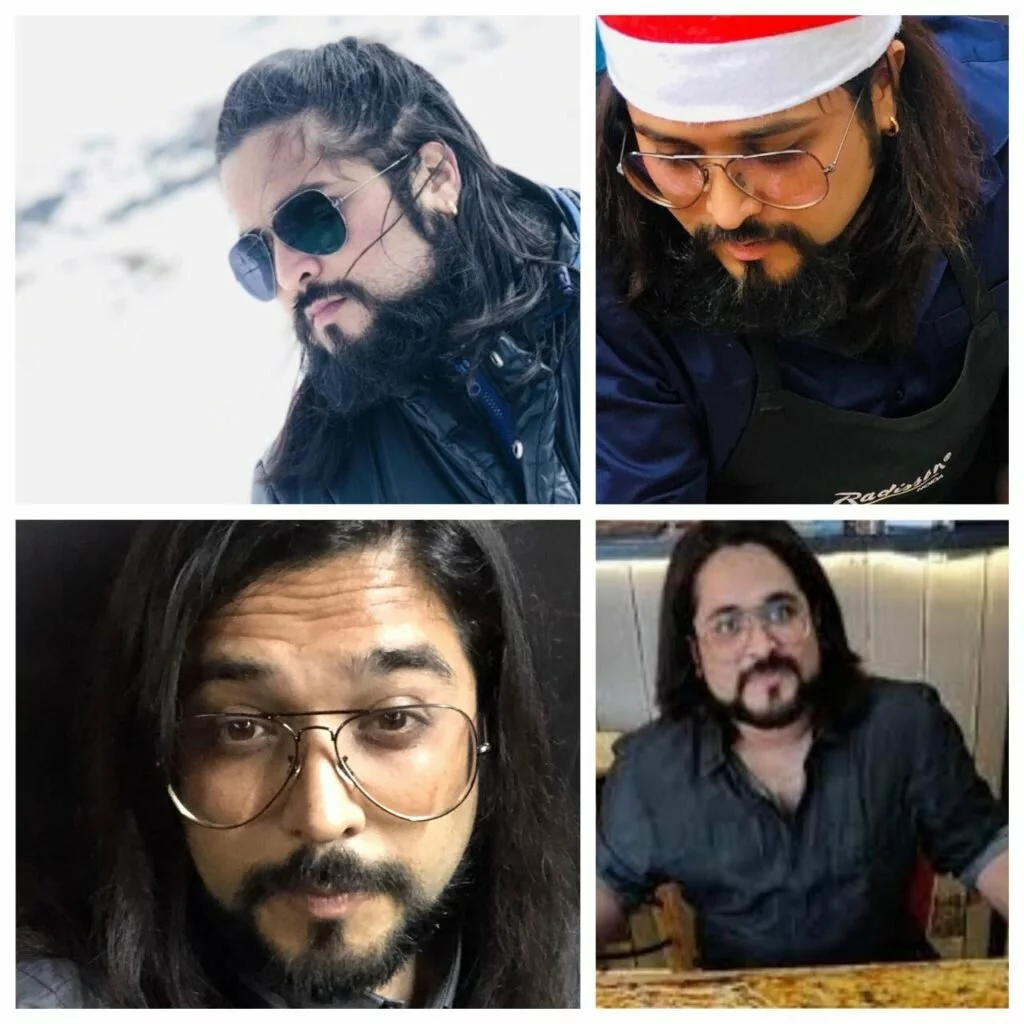 Moreover, Rahul Ahuja believes that food and travel stories should be shared. Therefore, he continuously engages himself by sharing engaging posts with other food celebs, companies, friends, and family members. Also, Rahul is not just an Instagram celebrity @eatsindia ( www.instagram.com/eatsindia ) but also a Facebook celebrity. His Facebook page Rahul Ahuja ( https://www.facebook.com/rahulahujaeatsindia/ ) has more than 20,000 active followers and are increasing day by day. But, according to Rahul, the journey didn't happen over-night. In his opinion, there are many steps that one needs to take to become a successful food blogger in India.

The first step to a food blogger's journey is to create and publish social media posts regularly. After that, one needs to pay careful attention and reply to user reviews or feedback. But, besides these general suggestions, Rahul Ahuja feels that food bloggers should all contribute back to the food community. Therefore, he continuously posts social messages on his profiles and reaches out to the offline audience by taking part in community work.

Also, just like other entrepreneurs, Rahul Ahuja believes that the key to becoming a successful food blogger in India is to stay motivated even when the magic isn't happening. His 9:00 am to 5:00 routine job in Delhi doesn't stop him from relishing his food escapades. On the other hand, Rahul is so driven or motivated that he makes time to go to new restaurants or food junctions on weekends.

His accomplishments are marked in prominent dailies like Hindustan Times, Bollywood Dhamaka, and the India Saga. Additionally, Rahul Ahuja has been contributing to the food community by sharing his food and restaurant reviews on portals like Google, Zomato, and TripAdvisor as eatsindia .He is among the top one percent of people from Noida contributing to Google and the top three percent of people participating on TripAdvisor from New Delhi.

Also, Rahul ahuja food blogger doesn't post his reviews as a customer, but as a food blogger. He shares pictures, videos, voice-overs, and edited videos under his reviews. This step is very crucial for food bloggers who want to become successful and mark their presence in the community.

Another step to become a successful food blogger in India is to show passion for food blogging and food journeys, just like Rahul Ahuja. Furthermore, as a entrepreneur, Rahul encourages others to begin their journeys. This characteristic should be inculcated by other food bloggers who have grown in their community. On the other hand, new food bloggers should ask for suggestions from established food celebrities like Rahul Ahuja, who are always willing to help people expand their vision or horizon.

Also, before taking any of the steps mentioned above, one should research the most trending food topics, restaurants, and places. By doing so, you will get an idea about the best places to go and take your favorite food snaps or videos. Also, do take note of snaps, videos, or posts like on Rahul Ahuja's profile. You will get a clear idea about hashtags, picture tone, etc. By doing so, you will be able to reach out to more people from different cities of the world. Besides this, you can also connect with Instagram celebrities like Rahul Ahuja by merely sending them a message. He and other food celebrities will surely help you out with more tips or suggestions to improve your posts and profile(s).

Therefore, to become a successful food blogger like Rahul Ahuja, one needs to stay motivated, active in the community – both online and offline and post regularly on social media. But, aside from this, there are a lot of other factors that one needs to lookout to become a successful food blogger in India. These include not making excuses for food posts or blogs, working with successful food bloggers, showing a helpful characteristic when you have become successful, and sharing a passion for food, and food journeys. Lastly, as mentioned earlier, do reach out to successful food bloggers like Rahul Ahuja by sending them a message on their Instagram or Facebook profile.