World-renowned Italian fashion designer famous Leonida Ferrarese, will come to Turkey for a fashion event to be held in October.Famous Italian fashion designer Leonida Ferrarese, said he was excited to come to Turkey. Previously participating in an organization in Ankara, the fashion designer expressed his admiration for Istanbul. In addition, the warm and sincere approach of the Turkish people that expresses his great influence Ferrarese, Italian sewing tailoring is indispensable for the Turkish people and said they received too much demand. Ferrarese, who constantly organizes in London, Dubai and Milan, said: "We attach importance to every detail in order to make people feel special by combining the spirit of Italian style with fabric quality."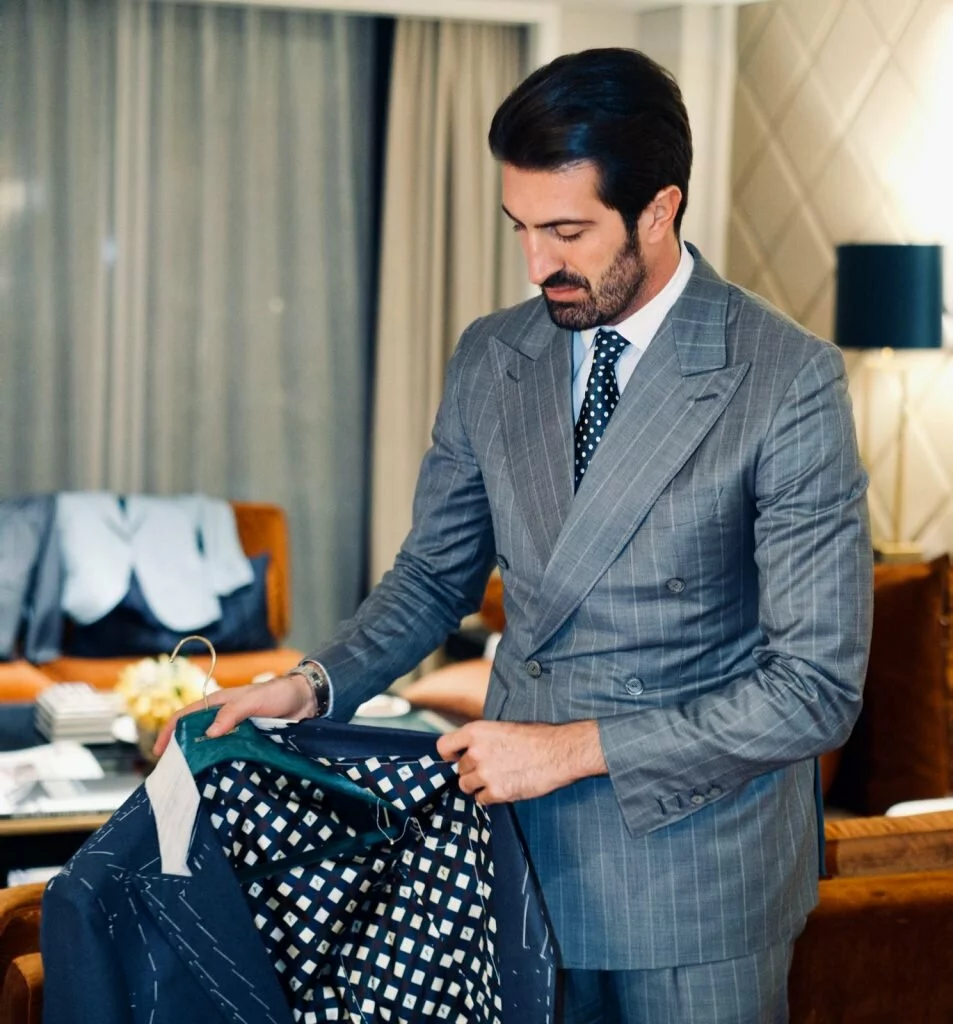 It all begins with Leonida Ferrarese's passion for haute couture, a twenty-nine-year-old entrepreneur from Francavilla Fontana, Brindisi – Apulia. After graduating and accomplishing a Masters in Marketing in NYC with studies in the field of haute couture, he made his way in the fashion marketing offices of Salvatore Ferragamo on 5th Avenue New York, and later returned to his hometown where he founded the Brand and Tailoring Maison BOTTEGA DALMUT ®. A Tailor Shop with a special atelier that handcrafts suits using the finest materials on the market. Everything happens on the cutting table, the company's core, where expert hands bring to life "The Tailored Suit" followed by the production of accessories, such as cashmere or silk ties, bow ties, shirts, shoes and many other accessories for gentlemen. Of course, all strictly "hand made in Italy".
Bottega Dalmut has its home in a historical building of the '800 in the heart of the city of Apulia, Italy. Floors and frescoes are inspired by nature, typical of Art Nouveau. The ground floor is dedicated to a showroom where customers view Bottega Dalmut's wide variety of fabrics, clothing, shoes and accessories all while lounging comfortably in the atelier's living room, sipping a fresh cup of coffee and consulting with their experts. Above is the corporate's heart and soul: the tailoring laboratory where Maestro Andriani, together with his staff, create Bespoke Suits for their special customers. Inspired by the past they are a reinterpretation of classic wear for all gentlemen
Each garment requires a long time for its making. Like a painting on canvas. Everything must be done with the utmost attention to detail – stitch after stitch after stitch, using a steam iron, treating the lapels and their roundness, quilting thin layers of canvas. All with precise cutting. Like a puzzle where all the pieces fit together perfectly, lines, squares and stitches fall together and re-create the design the customer originally had in mind. Each customer who decides to own a "Bespoke Suit" will have his own "Custom Pattern".
By doing so, the tailors will archive all details in the customer's personal dossier so that in the future, for any upcoming order, the customer will only have the pleasure of selecting the fabric of his liking and avoid unnecessary fitting appointments. There are about forty hours dedicated to the finishing and complete packaging of a suit. About 30,000 stitches are used to put together a masterpiece conceived by you and perfected by the hands of our experts who create its soul. Starting with the pattern of the suit, working through the canvas (made of horsehair, cotton and camel) up until the last ironing.
Starting from your desire you can decide whether to make a suit with single-breasted jacket with two or three buttons, a formal double-breasted four or six buttons, a six-button blazer or a three-piece suit with vest. Depending on the model you are looking for, you can also choose the rever to be matched, whether with a spear, classic with a tooth or round shawl.
Everything can be customized: from the colour of the buttons to the linings, from the lapel to the different types of pockets for both the jacket and the trousers.